Pet Memorial Plaques
Made from recycled English oak
All our memorials are constructed traditionally from beautiful recycled English oak

Finished and sealed with 2 coats of Danish Oil

Ideal for pet burial sites or home use

Prices include engraving, delivery to mainland UK & artwork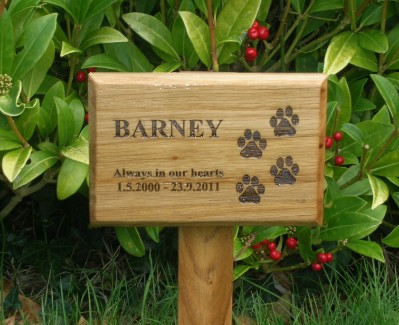 Oak Petstake
150mm x 100mm x 25mm oak plaque c/w ground fixing post
Fully engraved with the wording and artwork of your choice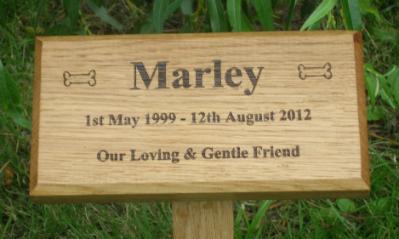 Angled Oak Plaque
200mm x 100mm x 25mm oak plaque c/w ground fixing post
Fully engraved with the wording and artwork of your choice
Payment is via PayPal.
To buy these products please click on the buy now link below and you will be directed to PayPal.
Please include wording required and whether artwork is to be included via the note to seller option. Price includes 1 image only. We have 1000's of images available or artwork can be supplied by jpeg by the customer.
Once we receive your order we will contact you with a proof for your agreement. No engraving will take place until it is agreed by you.
Delivery will be within 7 days of proof agreement.
If you would like us to provide a proof before committing to buy please fill in the form on our contact us page.
Oak Petstake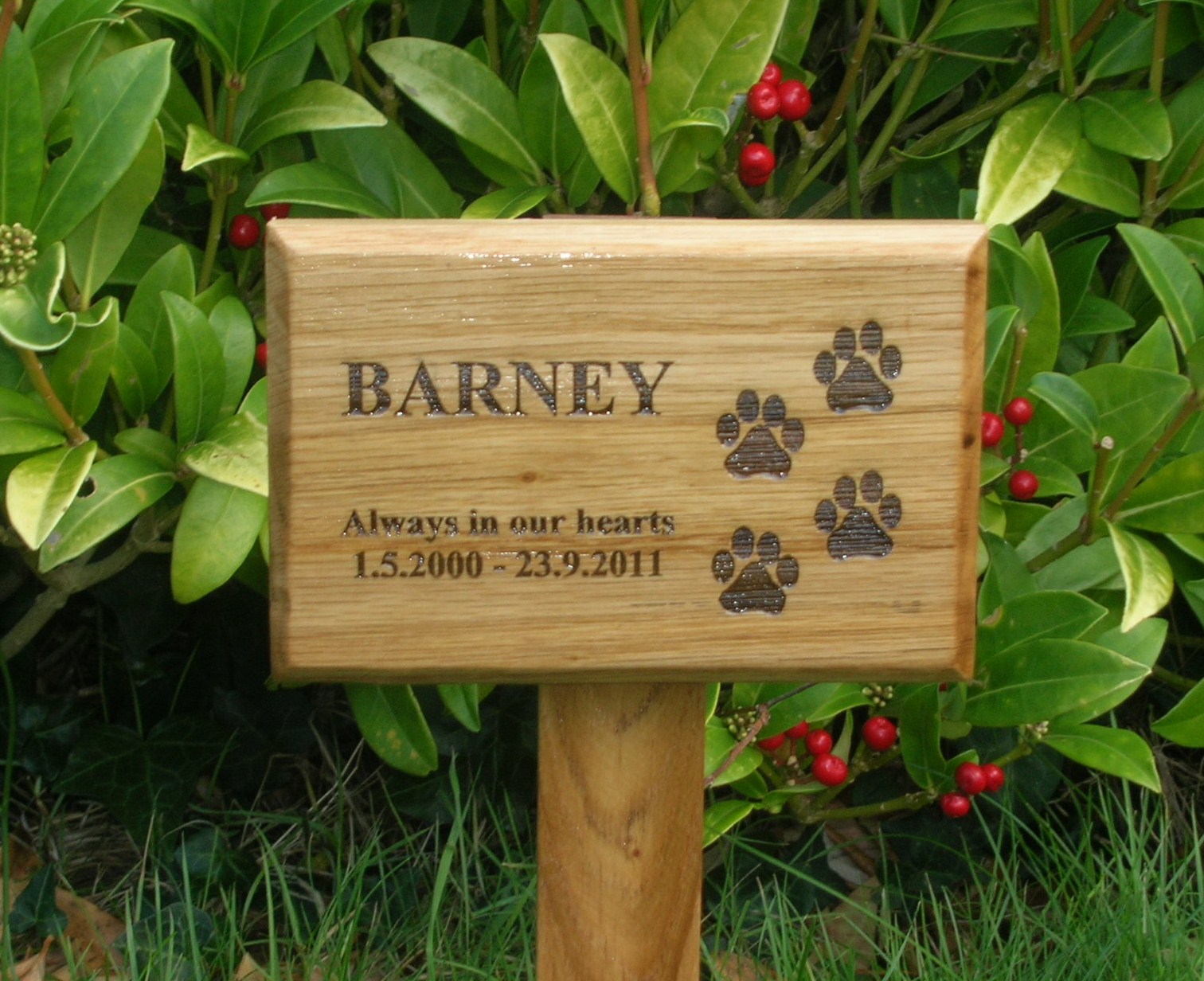 £ 30
Angled Oak Plaque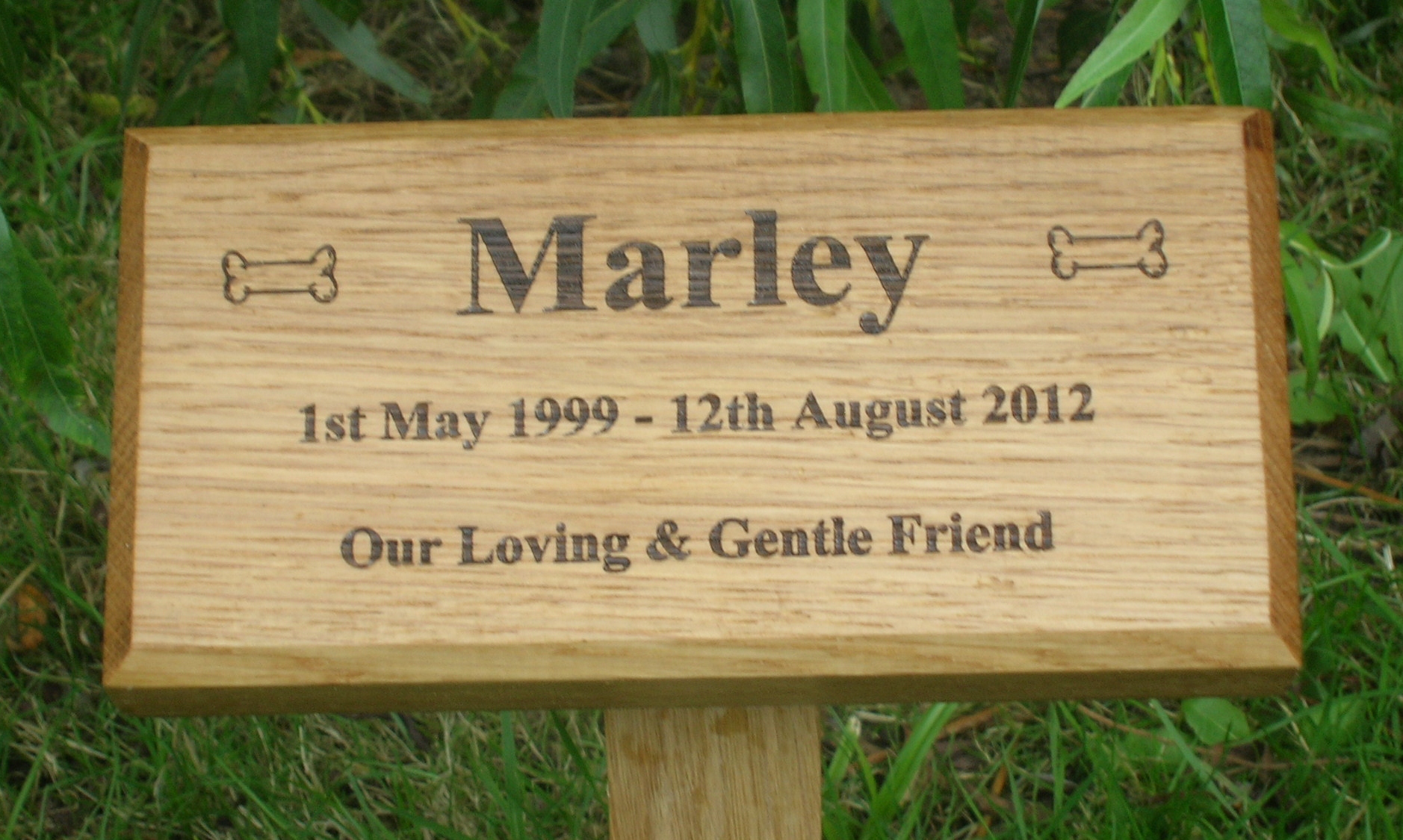 £ 38